What are the functions of the veneer hot press
The use of veneer hot press is a type of equipment that is used to dry and tidy boards. There are two types of equipment: single-layer and multi-layer. Placing the board in it can quickly remove moisture from the board and become a usable board.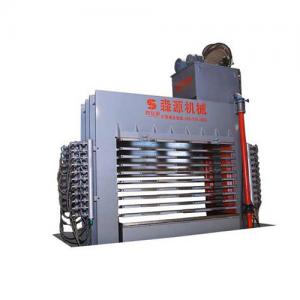 There are many types of boards that can be used with veneer hot press machines, such as decorative laminated boards pressed after paper impregnation with resin, insulation boards for electrical purposes, etc. The performance of boards processed for different purposes also varies, and there are requirements for the operation of hot press machines. Different parameter settings can process different functions.
Our commonly used veneer hot press machines are mostly column type structures, with different sizes. The surface pressure is 95kgf/cm2, and the total force is 4200t, which is helpful for processing different specifications of boards. The sizes of boards used in different environments are different, and different specifications can meet the needs of the industry.