What factors need to be considered for veneer hot press
The use of veneer hot press is a type of equipment that needs to be used in the production of wood panels, and when selecting it, multiple factors need to be considered. There are also many factors that need to be considered to meet the usage needs and improve work efficiency, which is helpful to us.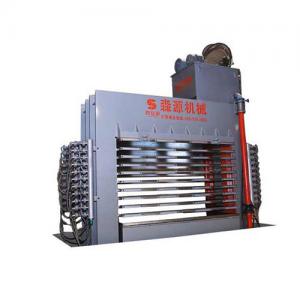 Whether the operation of the selected veneer hot press is simple and whether its service life is acceptable is very important. Complex operations affect daily work, and some personnel are not easy to learn in a short period of time. Therefore, simple operation and long service life are what we want, and investment is valuable.
Whether the control part of the hot press is important or not, its control system can also be said to be related to its operation. Some operations can be achieved with just one click, and this operation is completed through the control system, which is a part of the veneer hot press and is very important for the equipment. Identifying these points can basically help us choose good products.