An irresistible high-frequency splicing machine
Choosing a splicing machine is already the default equipment among sheet metal manufacturers. Choosing equipment for production can improve production efficiency and create greater profit margins. Next, let's take a look at the irresistible high-frequency splicing machine.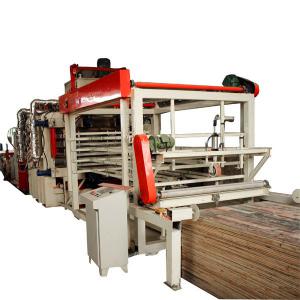 The high-frequency splicing machine is mainly used in small batch production, and it occupies a small area, which is perfect for small enterprises. It has high flexibility and production efficiency, ensuring the quality of the produced board. It can also be adjusted according to the size of the board to meet production needs.

What I worry about when I buy a device is its installation. For high-frequency splicing machines, its installation is very simple. It is installed by the manufacturer and can be put into use after installation. The operation is flexible, easy to learn, and easy to achieve mass production. Now, the newly developed grid system can automatically match the width of the board with any width, without the need for padding, and the operation is simple.