Common solutions to small faults in the use of splicing machines
Splicing machines also encounter some small problems in their work. Some problems do not require professional maintenance personnel, while others can be completed by the staff themselves. They understand the operation knowledge of the splicing machine and solve small faults on their own.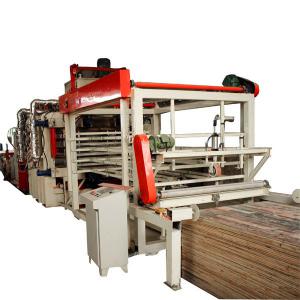 Most of the sparking during the assembly process is caused by short circuits. First, identify the cause of the sparking and check if it is due to excessive gluing causing the glue to overflow onto the upper and lower plates, causing serious scars on the wood. Once the problem is identified, it can be resolved and the area that needs to be repaired can be repaired.
Overflow is also a common phenomenon in splicing machines, mostly caused by improper use. To solve this problem, first train the staff, and correct operating procedures are the key points. Learning to operate this problem can basically avoid it.
Some of the small faults mentioned above can be avoided, while others can be solved on their own, increasing their own knowledge reserves and reducing maintenance costs.