What to pay attention to when operating a cold press machine
Cold press is an indispensable equipment in sheet metal production, and its use must also meet the requirements in order to successfully complete the work and avoid malfunctions.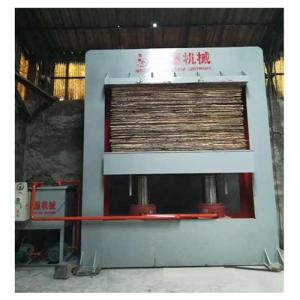 A normal operating cold press requires the selection of suitable products in terms of hydraulic oil. Generally, 45 # wear-resistant hydraulic oil is selected, and its service life is required. It has a certain service life and is usually replaced once a year. If there are problems in the process, it can be replaced appropriately to ensure the normal operation of the cold press.
The maintenance work of the cold press machine is indispensable, and there are maintenance time regulations for each component. If you want to use it for a long time, do not ignore this issue.
Check the operation of the cold press every day to see if it is in good condition. The inspection process is also the process of discovering problems. If there are no problems, it is better to run smoothly. If any problems are found, they can be resolved in advance without affecting use. When staff handover, they can also check the logs to understand the operation status of the equipment and whether there are any vulnerabilities, which helps us better use the equipment.