Operation process of the splicing machine
The operation of the splicing machine is not very complex, and after installation, the manufacturer will also teach the staff how to operate it, learn how to operate it well in later use, and will not cause malfunctions due to improper operation.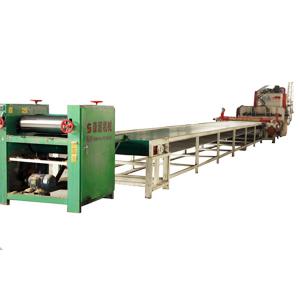 To operate the panel assembly machine, first turn on the equipment switch and rotate the fixture downward until it reaches the contact point of the movable support frame, which is manual operation. If automatic operation is required, the foot valve can automatically complete the work. Nowadays, most people choose automatic operation to save manpower, and the quality of the processed board is also good in overall use.
When using the splicing machine, place the glued wood neatly on the fixture of the splicing machine, use a hydraulic motor wrench to rotate the screw of the fixture, and repeat these operations to complete the work of the splicing machine.