What are the requirements of the heating system of the hot press
The main feature of the hot press is the heating system. There are strict requirements for the heating system during processing. If you want to improve its overall performance, you should pay more here.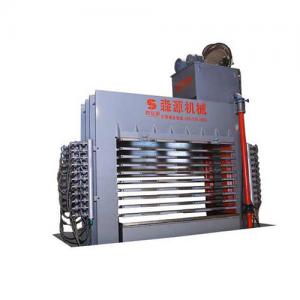 The traditional heating method of the single-sided woodworking hot press is steam heating and electric heating. The steam heating has the characteristics of relatively fast heating speed, high heating temperature and simple operation. However, the power consumption is relatively high when using, and the working cost is also high. The specific application of the resistance wire is not easy to replace. Therefore, the hot water circulation can achieve satisfactory results when the hot pressing temperature is not high, and the cost is not very high.
The heating system of the hot press is also related to the rigidity and strength of the plate during processing. If the hot press plate is thick, the processing accuracy is required to be high. If the hot press plate is thin, the requirements for the processed parts are high. The uneven thickness of the workpiece will cause the deformation of the plate. Therefore, there are conditions for this. Satisfying these conditions will also improve the use performance.