Advantages of High Frequency Board Splicing Machine
High frequency splicing machine is mainly used in small batch production. For manufacturers with low output, it is more convenient to choose such equipment, which covers a small area and can meet the demand of daily orders. The production efficiency is not low. If there are other needs, other types of equipment can also be selected.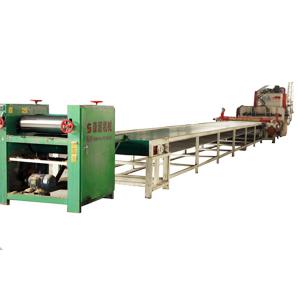 The installation of the high-frequency splicing machine is very simple. After the simple initial operation, the splicing time and curing process can be completed in a short time, and the mass production can still be achieved. The tight and solid glue seams and flat surfaces fully reflect the top quality. In addition to the above performance, its precision gluing wheel can enable the gluing wheel with profile to apply precise glue line. The gluing quality is durable, the glue consumption is reduced, and it is also a manifestation of energy conservation.
Another major advantage of the panel splicer is that it has independent pressing parts. The pressure is evenly distributed to the whole panel splicer through independent pressing components to achieve good splicing.