What is the temperature on both sides of the hot press
Hot press is an indispensable mechanical equipment in wood plate production and processing. With it, the quality of plate can also be guaranteed. Today, let's take a look at professional knowledge and check and control the temperature on both sides.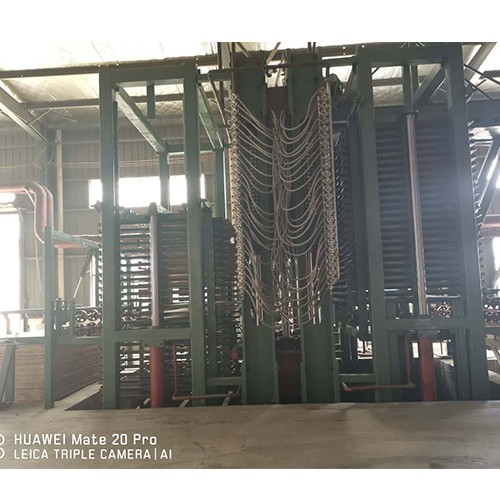 The work of the hot press is to use the heat transfer oil as the heat carrier. In order to control the temperature accuracy, a hierarchical cascade control system is developed. This system is used to control the heating and cooling temperature to obtain a constant temperature state, which is conducive to the processing of plates. If the temperatures on both sides are different during work, it is necessary to check the temperature control system. The other is to check whether the lower heat transfer oil pipeline is blocked. If there is any blockage, it is necessary to clean the pipeline and remove the blockage before normal operation.
When the temperature of the hot press is unstable during operation, try to adjust it. If the adjustment is not good, the heating power can be reduced. If it is the impact of external temperature, it is closely related to the state of the press. You can check this part and eliminate the problem.