Cleaning work in use of veneer hot press
The veneer hot press is mainly used in the panel and furniture factories. The secondary processing of artificial panels, the improvement of the quality of panels, the selection and purchase of appropriate equipment and installation are all completed by professional personnel, and the subsequent use can only be continued after the commissioning is successful. The preliminary work of the manufacturer has been completed.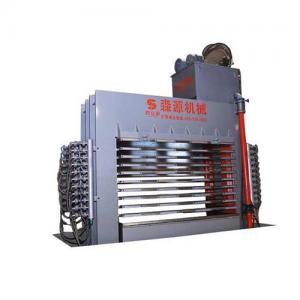 When operating the veneer hot press, it is necessary to clean it regularly, and it can also extend its service life. Basically, the staff can complete it by themselves. At this time, it is necessary to maintain the shutdown state, and the cleaning can only be carried out when the power is turned off. The plate surface and the surrounding are the key cleaning objects. When the plate is added, there will be debris falling, and the surrounding area will be cleaned, so as not to affect the normal use.
Generally, when the veneer hot press is used, the temperature difference of its plate surface is not very large, and the processed product is of good quality. The temperature will be adjusted according to the use situation in the work to make the plate evenly heated, ensure the moisture content of the plate, and also ensure its quality.